Lend me your Face!
Participatory deepfake artificial intelligence artwork
By Tamiko Thiel and /p, 2020
With Christoph Clement, technical collaborator*
10 Sept. 2021 - 09 Jan. 2021, Rijksmuseum Twenthe
, Enschede, Holland.
Opening as part of the
GOGBOT Festival (Sept. 9th - 12th)
In Lend Me Your Face!, a neural network animates a single photo of each participating visitor's face to match "driving videos" of leading public figures.* The deepfakes are displayed in large projections surrounding the public. The visitor is confronted with a very personal encounter of how the most intimate and yet public part of the self, the face and the emotions it expresses, can easily be manipulated and placed in contexts out of their control.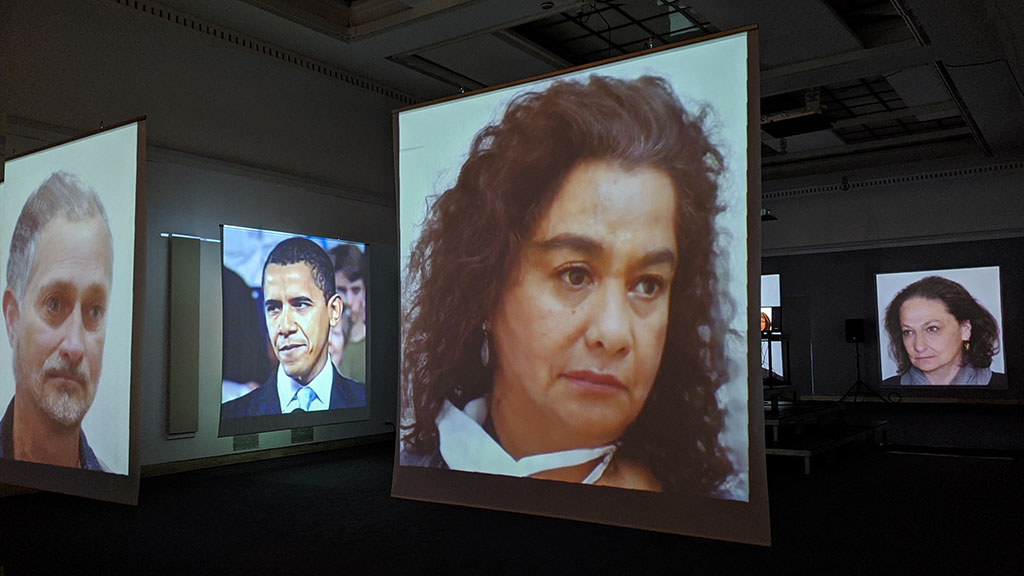 * Lend Me Your Face! uses an open source deepfake neural network framework developed by
A. Siarohin
et al. using the
VoxCeleb
dataset, extended with "deep-animator," a wrapper created by
Dimitris Poulopoulos
, and set up with the help of Christoph Clement.