---
/p 's work "Ay Corona!" is now featured on ARpoise .
Ay Corona!
An interactive AR gamelet allowing you to get even with the Virus!
During the first lockdown I wanted to create a work dealing with the fear and the feeling of helplessness Corona caused in the world. My virus is not quite as invisible and silent as the real one, and it can be fought by focussing your attention to it.
In order to experience Ay Corona! on your mobile device, download ARpoise for Android from the Google Play store or ARpoise for iOS from the Apple App Store. Then start the app and select "Ay Corona!" from the list of available layers.
"Ay Corona!" allows fighting the virus by putting them in the focus at the center of your screen.
Can you get your personal threat level down to 0 before the next wave strikes?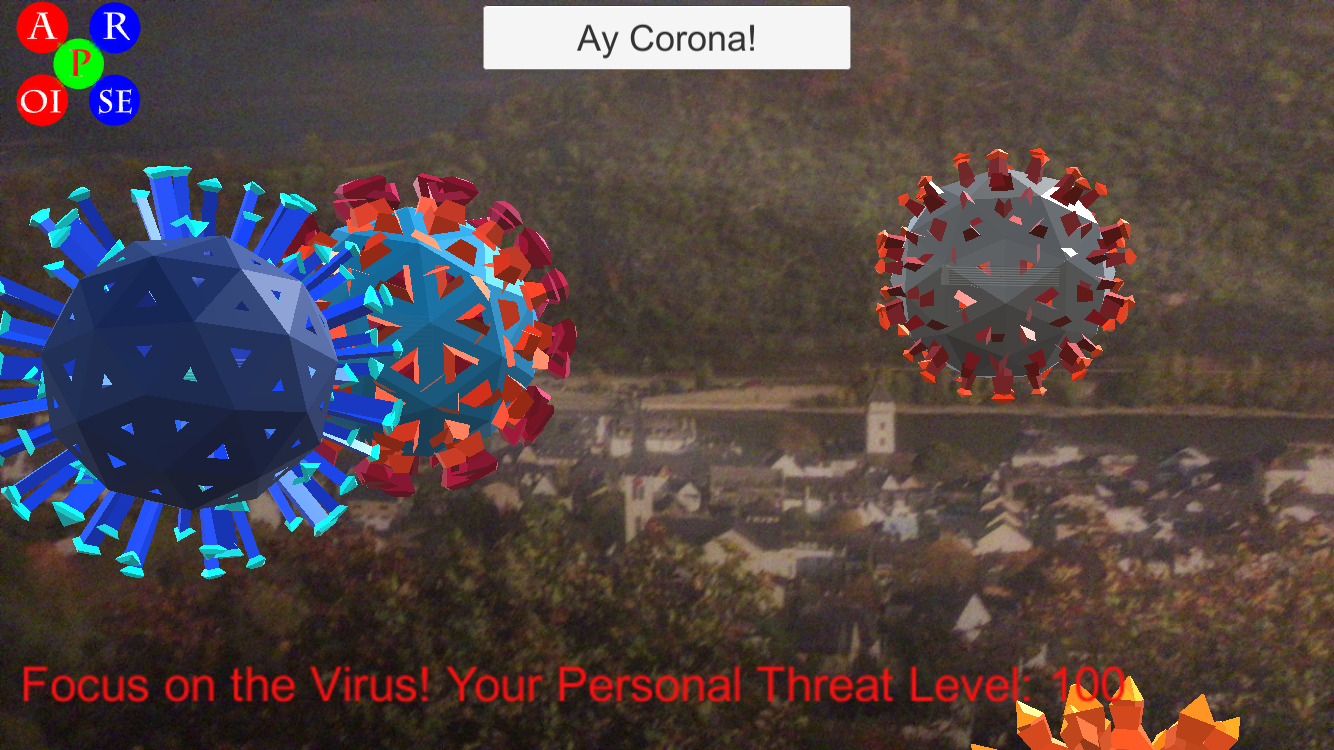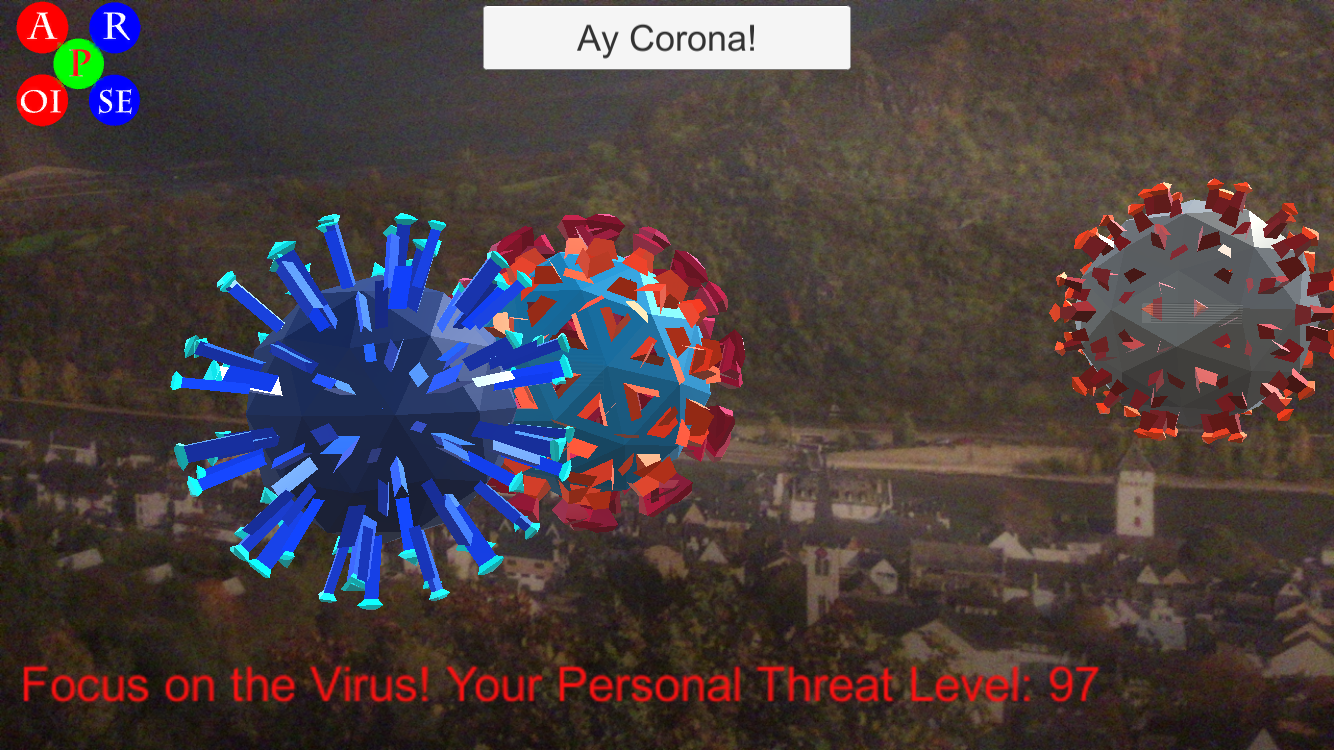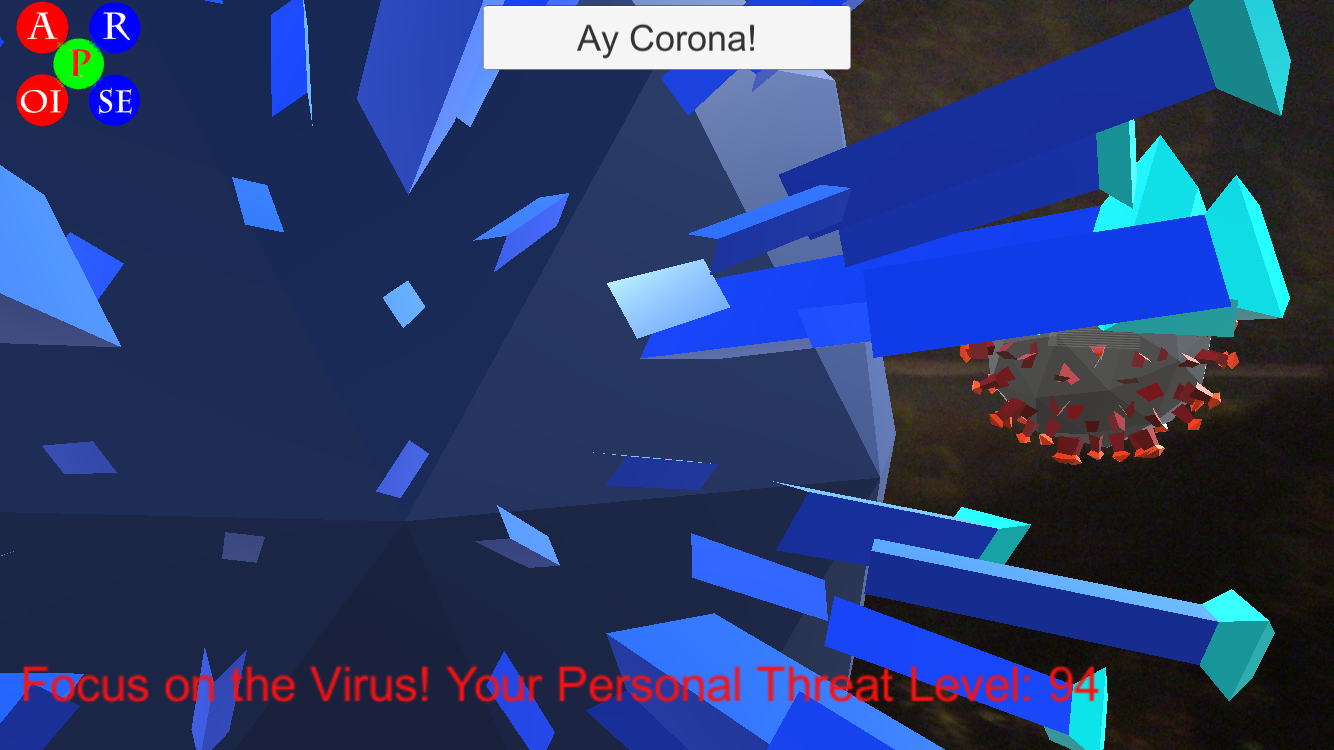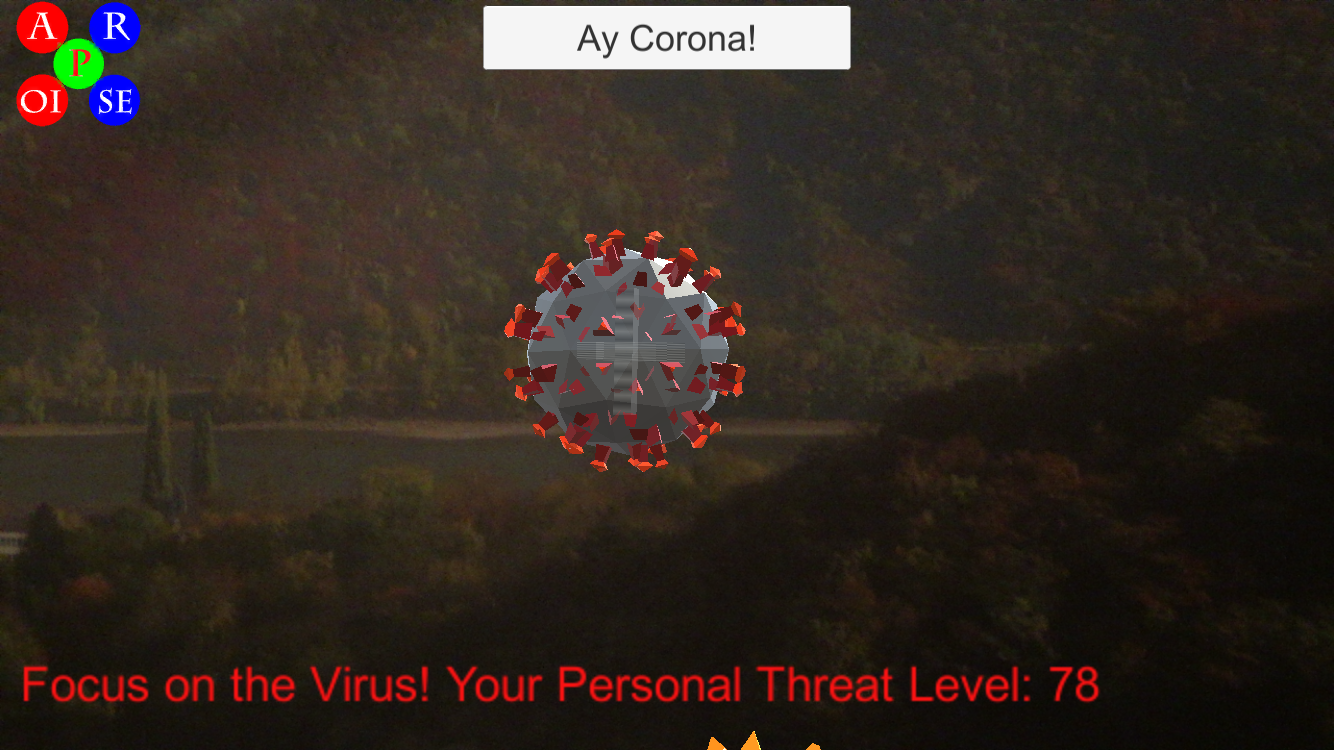 ---
Ay Corona!, Interactive AR gamelet by /p, 2020.
---
Privacy policy:
Ay Corona! runs on custom software for geolocative positioning of AR content that requires the user's GPS position. This data is used only for positioning the AR content at the user's location, and is not stored or shared, see ARpoise Data Privacy Policy .
---
Copyright &copy 2020, /p, bio .